I just completed a link deletion frenzy. I checked 1650 links and deleted 285 of the beasties. If your site was down in this last week; it is possible that I deleted it. So you would have to
re-add
it. NOTE, this directory only serves the Mountain West at the moment. The
old link
page shows were I am on this project.
Link deletion is an ongoing project. My goal is to check all links in the system at least once a year. The chart below shows the number of link additions to deletions: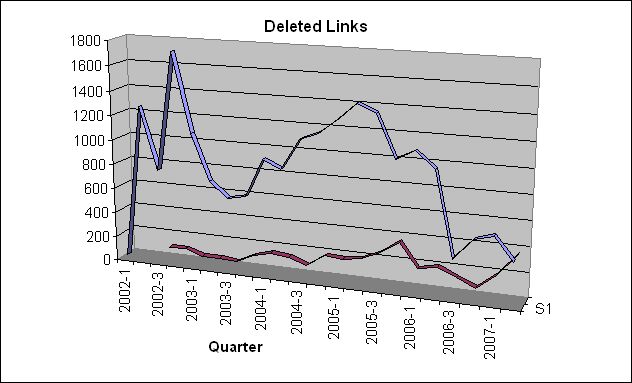 Yes, at this point in time, I am deleting things faster than I am adding 'em.